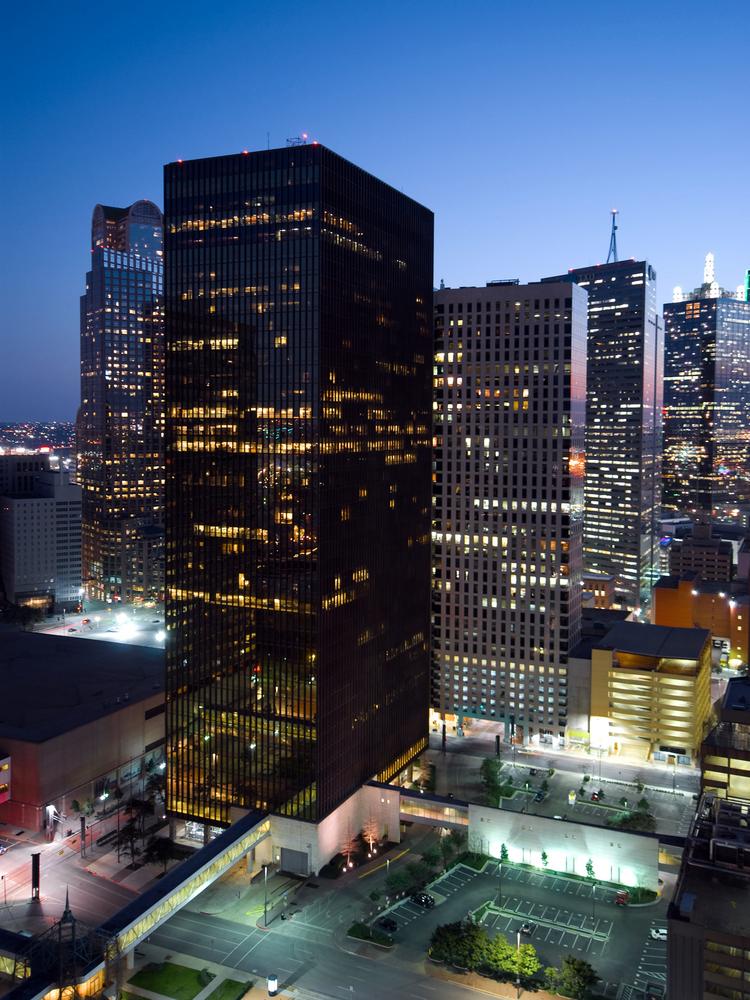 Baylor Scott & White Health will vacate Bryan Tower in downtown Dallas when it consolidates into a large office administration facility in Deep Ellum, the health care system's CEO said today.
"The employees that are in (Bryan Tower) are part of the consolidation," Jim Hinton, CEO of Baylor Scott & White Health, told the Dallas Business Journal on Wednesday. "When the new building is opened, we will be moving them."
The 40-story, 1.1 million-square-foot office tower in downtown Dallas was placed on credit agency Morningstar's watch list for default Wednesday because of concerns that Baylor Scott & White, the building's largest tenant, would "likely" vacate when its lease expires in two years.
By Bill Hethcock  – Staff Writer, Dallas Business Journal