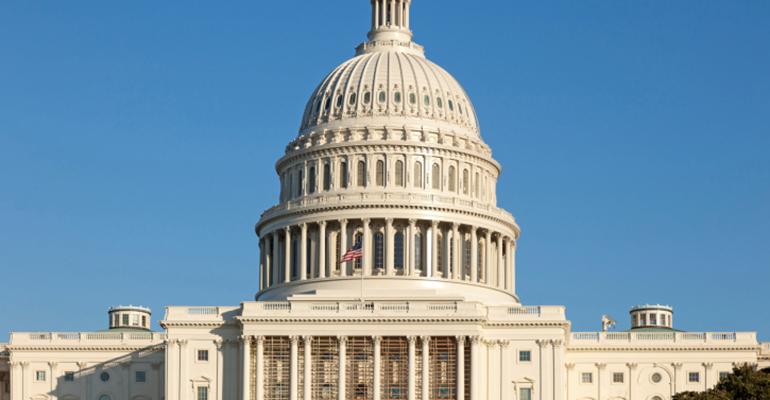 Which government agencies are affected and what is the fallout for the commercial real estate sector?
Beth Mattson-Teig | Jan 16, 2019
The federal government shutdown that is now rapidly approaching the one-month mark is creating both direct and indirect ripple effects on the commercial and residential real estate sectors.
The government shutdown affects those departments that did not already have 2019 spending in place, namely Agriculture, Commerce, Homeland Security, Housing and Urban Development (HUD), the Interior, State and Treasury. An estimated 800,000 federal employees have been furloughed or are working without pay, while the stalemate between the two parties has also halted funding to government contractors working with those agencies. Although that shadow workforce of government contractors is more difficult to track, a recent New York Times article reported that the federal government paid out an estimated $465 billion in federal contracts in 2017.
"I think this is more of a short-term operational issue. I don't think valuations are going to be materially affected," says Heidi Learner, chief economist at real estate services firm Savills Studley. Hopefully, it will be business as usual once the agencies reopen, albeit there may be a large backlog of processing that needs to be done, she adds.
The FDIC and Federal Reserve remain open and operating, which will be key in maintaining regulatory oversight over the banking industry. The three agencies affected by the shutdown that are most directly relevant to the real estate industry are the Treasury Department, HUD and the IRS, which among other things includes Small Business Administration (SBA) loans, Federal Housing Authority (FHA) financing programs and U.S. Census data.
One of the concerns that is growing along with the duration of the shutdown is how it will weigh on economic growth, as well as consumer and investor confidence. "The bigger concern is the consumption, because it is not only the 800,000 workers that have been furloughed or are working without pay, but also the government contractors," says Learner.